Talking about Collections at Laravel Montreal
Published: 2019-05-28 :: [ history ]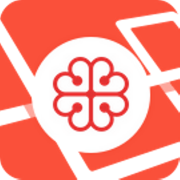 I have been a bit busy since I moved to Montreal back in February last year and one of the things I've been doing is regularly attending Laravel Montreal meetups.
It is a small but active community that gathers every month or so around various subjects gravitating around the framework, and after sitting in the audience for a few months I in turn decided to stand before it and share a bit of my experience.
I'll be talking about Laravel Collections tomorrow night (Weds May 29) at ctrlweb's office from 6:30pm.
If you live in Montreal don't hesitate to join, either tomorrow or at a future meetup - presentations are in French but you can ask questions in English.
I have also put together a GitHub repository with a demo application containing all of the examples I'll be showing, as well as the presentation's slides (also in French, but there are a lot of code samples and with the demo app it should be fairly easy to follow).
Happy coding!